Last fall I was invited to contribute to Shimelle's blog with a sketch challenge. I recently received word the post was going to go live and can now share: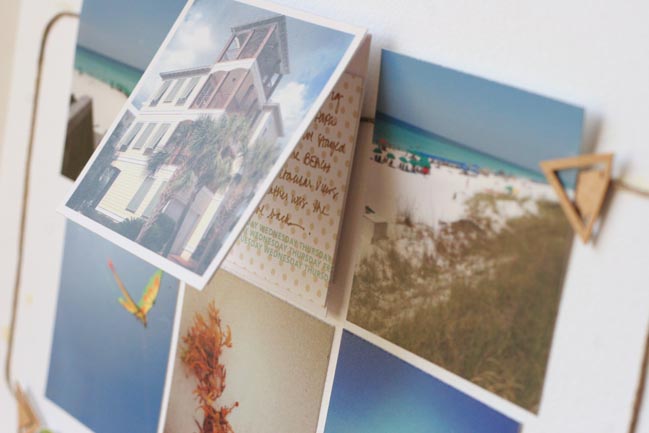 Here was the sketch I was given to interpret: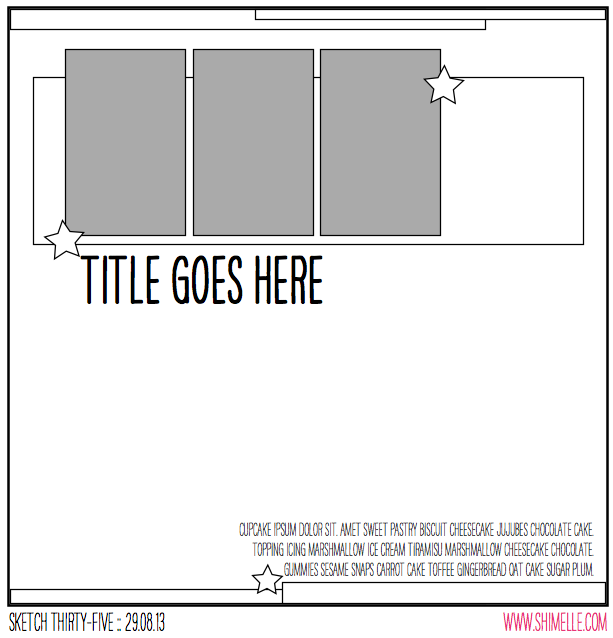 And here is the end result along with my thoughts on my take on the sketch: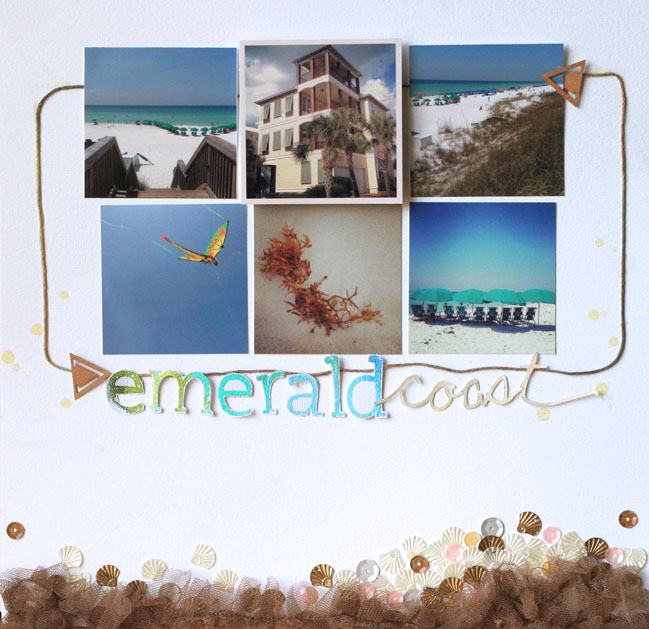 I decided not to rotate the design for my take on this sketch but did opt for a two by three grid collage photo arrangement instead of the row of three photos. I placed the triangle wood veneer clips where the stars were surrounding the photo arrangement. In place of the journaling at the bottom right of sketch, I grouped a large cluster of sequins and trim to mimic the gorgeous Florida Emerald Coast. For the outline around the photos, I initially thought I would machine or hand stitch this area, but instead used hemp cord which I think added to the organic feel of my design. I placed my journaling in a "flip up" located beneath my main photo which I adhered with pop dots for added dimension. As for my title work, I applied a wet embossing ombre technique using several Zing powders and then created a handwritten Silhouette cut 'coast' which I colored with metallic watercolors and watercolor pencils. I enjoyed creating with this sketch and hope you do too!
-Suz
To see all of the other sketch designs and the challenges that are now going on, head over
here
. Happy Tuesday!